The Krewe of Rex is turning 150! Here's how the group is celebrating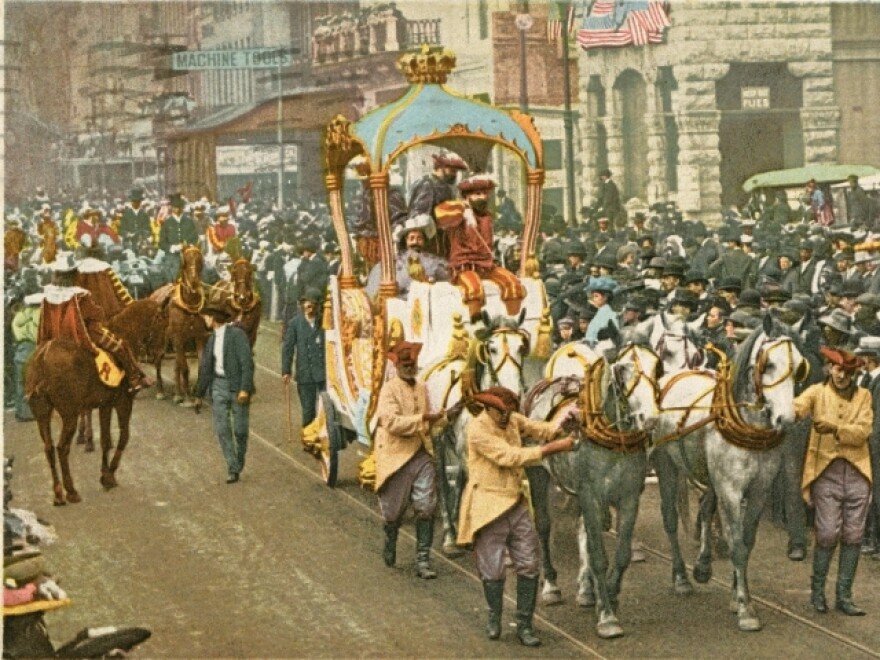 This year, the Krewe of Rex is marking its 150th Anniversary. To honor this milestone, the Historic New Orleans Collection launched a new exhibit showcasing rare holdings from its Rex Archives. Curatorial cataloger with the Williams Research Center, Katherine Dunn, tells us more about the exhibition dubbed, "Fit for a King."
Valentine's Day might be over, but the Musaica Chamber Ensemble is keeping sentiments of affection in the air with a new concert of love and lyricism. Musaica violinist and president, Bruce Owen, tells us about the group's latest performance, "Music Through a Prism," in its 16th season.
Today's episode of Louisiana Considered was hosted Diane Mack. Our producer is Alana Schreiber and our digital editor is Katelyn Umholtz. Our engineers are Garrett Pittman, Aubrey Procell, and Thomas Walsh.
You can listen to Louisiana Considered Monday through Friday at 12:00 and 7:30 pm. It's available on Spotify, Google Play, and wherever you get your podcasts.
Louisiana Considered is made possible with support from our listeners. Thank you!